1. Deadman Wonderland, vol 1, by Jinsei Kataoka.
This is the first volume in a Japanese manga series. It was really cool. This ordinary school boy gets accused of murdering his entire school class after being the only survivor of the onslaught of an entity only he could see. Because he's so young he's sent to prison for life rather than being sentenced to death. He comes to the prison called Deadman Wonderland, which has a very specific hierarchy, its own economic system, and if you don't take your meds you'll die. Definitely looking forward to reading more of this series!
2.
Welcome to My Nightmare: The Alice Cooper Story
, by Dave Thompson.
The first biography I've ever read. It was really cool, actually! In the beginning it was kind of slow, because I already knew all that about his religious ties in the family, and how he moved around a lot as a child. The fun part started when the band that formed on a whim in high school started trying to get signed. So many ups and downs. I felt really tiny there for a while, because the author listed all the bands they were up against that were really cool and popular in the 60s when they started out - and I knew maybe 1/4 of them... But the most interesting part was that while this biography treated Cooper's musical career it also told the story of how the musical industry has changed from the 60s all the way until recently. I'm young enough that I don't know any specifics of what the industry was like before the new millenium, but it seems like then and now are lightyears apart. I love how Cooper's managed to stay with the times, like he still keeps the feeling from the original band, but the tunes change with the times (I give you some songs to compare). I'm really looking forward to reading his other biography as well!
1970s - Ballad of Dwight Fry. 1980s - Poison. 1990s - Lost in America. 2010s - Last Man on Earth
3. Dragon Age: The World of Thedas, vol 2.
Honestly, I started reading this book on January 2nd. But it's such a big book that I wouldn't be able to bring it with me on the train, so this book was banished to be my breakfast reading, and since I only have about 10-20 minutes a day (and work days only) to read for breakfast it took me over 3 months to finish. I wouldn't say that the second volume was as good as the first volume, but I still really liked it. It's a lot of background fluff for fans of the games, things that you may not know if you miss a comic, or a novel, or some piece of dialogue, or a codex entry. Everything we've ever been told about the world of Thedas is found in these two books. And they're so worth reading ♥
4.
Tsuji-chan no Ribbon Days
, by Nozomi Tsuji.
This is one of two books by her that I bought while in Tokyo. Back then I bought them both with the goal to be able to read them some day, because I certainly couldn't back then. Now I can! So to clarify: Tsuji Nozomi is a 4th generation member of Morning Musume. She started the group in 2000 and graduated in 2004. For 2 years she was in another group with her best friend, until her best friend caused a scandal that broke her (the friend's) contract and the group was disbanded. Tsuji continued with other activities until 2007, when it was announced that she was pregnant. She quickly engaged and married the baby's father, and for the next 1½ years nothing was heard from her. Then she showed up again. This book basically tells the story of her early life, how she came about auditioning for Morning Musume, some of her memories from that time, but mostly what happened after the press conference that announced her pregnancy and marriage. The book was released in 2009. I bought it in 2010, and since then she's had two more babies. Tsuji is one of my favourite members of the group, for her personality, voice and comedic talent. This book was very interesting and actually told me a lot I didn't already know :)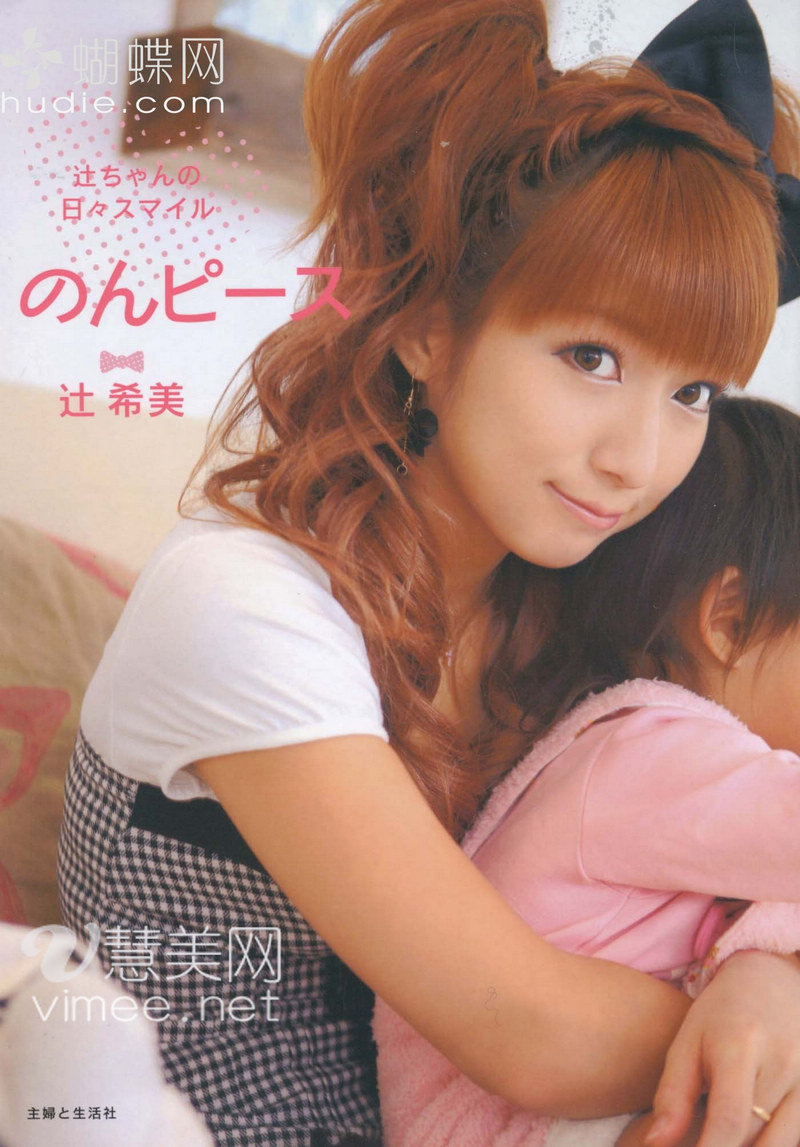 5. Non Piisu: Tsuji-chan no Hibi Smile, by Nozomi Tsuji.
The other book by Tsuji that I bought while in Tokyo. While the first book was very interesting and well worth a read, this one was a disappointment. Named after her blog, I should probably have realised already by the time I bought it, but this is simply a collection of her blog posts and photos collected under different headlines and transformed into chapters. Not a lot of text and not really in a format that I enjoy reading (seriously, Japanese blogging really "sounds" like a child speaking - no full sentences and lots, lots, lots of emotes). So I mostly skimmed through this one, read a few sentences here and there and looked at the pictures. I mostly enjoyed the cooking chapters ♥
So there we go :) Mostly positive this time around!